Ananda Nagar
Simplex Core House at Nijigarh Kurki near Orissa Engineering College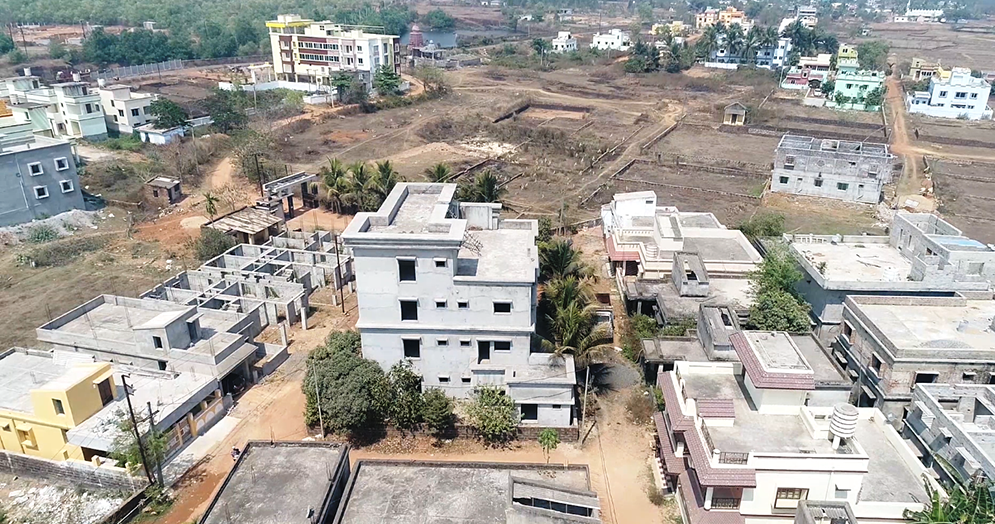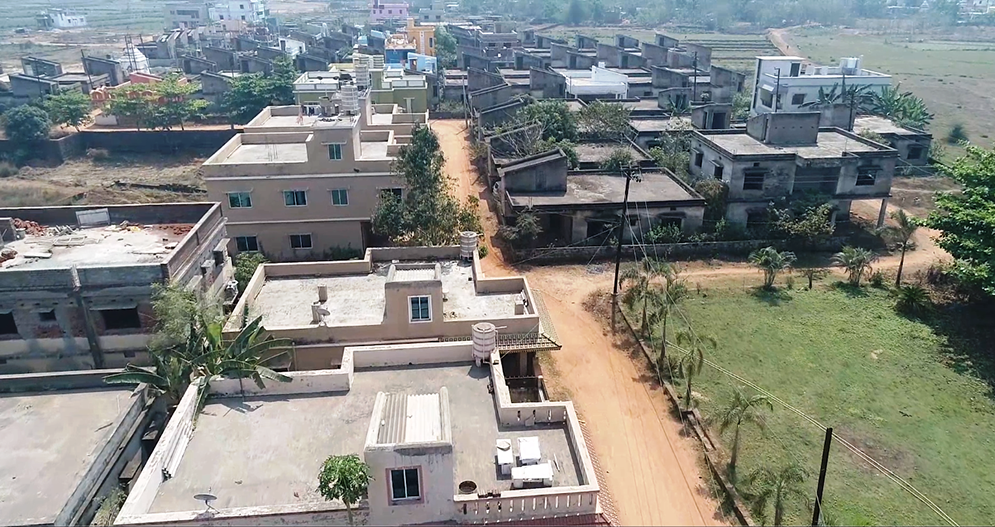 WHY CHOOSE US
| | | | |
| --- | --- | --- | --- |
| HOUSE CATEGORY | LAND AREA | BUILT UP AREA | TOTAL AMOUNT |
| C-Type | 1200 Sqft. | 364 Sqft | NA |
| B-Type | 1500 Sqft. | 802 Sqft | NA |
| A-Type | 2000 Sqft | 1222 Sqft | NA |
Structure: R.C.C. Column beam up to plinth level.
Foundation: Isolated footings with M-20 grade concrete.
Walls: All brick work shall be with K.B/Concrete/fly ash brick.
Plaster: Only outside wall shall be plastered in 1:6 Ratio.
Electrical: P.V.C electrical conduit shall be laid in roof with fan hook.
Space for Temple.
Commercial Complex Facilities.
Community Hall.
Space for Park.
Space for children's play area.
Open drain of 2'0" wide for external drainage.
20'0" wide murrom road to each house.
Common compound wall with gate of individual house.
Compound wall with gate & security room for entire project.
Electric poles for provision of electric connection to individual house.
Transformer for entire project.
A drinking water well with platform in each unit.
SCHEMES
25% of the "total cost" of the Core House including the land, along with application form against booking.
20% of the above "total cost" on execution of the agreement for Core House or 60 days from the date of booking which ever is earlier.
10% on completion up to Plinth level of the relevant Core House.
10% on completion of lintel level of the relevant Core House.
20% of the above cost, upon completion of R.C.C roof of the allottee.
10% of the above cost upon completion of out side plastering of the respective Core House.
Balance amount of the above cost plus all other payments, details in Terms & Conditions and/or agreement before taking over possession of the unit.
ESSENTIAL FACILITIES YOU WILL BE PROVIDED WITH
You will get pollution free air with more productive soil and natural sweet water, at low depth.
It is very suitable for construction of your "dream home", both from engineering & Vastu point of View.
There will be a lot of natural greenery all around.
You will get 30 ft main road /20 ft Sub road to every plot.
The project is going to be connected to Jagannath Dham (Puri) by High way shortly.
Without any difficulty you will reach your home at any time, by suitable communication.
For your future requirement, open Space will be provided.
Your land is " risk & litigation free" with clear little & "Stitiban" property.
You are in safe Hands because, our Company is I.S.O Certified ,a registered Company and the flag ship unit of the K.N Group of companies.
Company will help make the Sale deed, mutation, convertion & any other document easily, without any prejudice at reasonable expenses by you.
To purchase any required material, you can visit Bhubaneswar "unit one market", spending very less time.
You will get a Spiritual atmosphere in your Surrounding because of the hill top temple.
Last but not the least, you can choose the size of your core house as per your requirement.
YOU WILL GET AN EXCELLENT LOCATION
Besides proposed Xavier Institute of Management Campus.
Close to Orissa Housing Board Mega Project "Satellite city", near to Bhimtangi Housing Board & Pokhariput Housing Board.
Very close to Orissa Engineering College & Indus Engineering College.
11.0 km from Biju Patnaik Airport gate, 8 km from D.A.V School.
14 km from Capital Hospital, Capital market, Government Office area.
15 min drive from Bhubaneswar Railway Station and 5 min drive from Lingaraj Passenger halt.
10 min drive from Lingaraj Temple &, Raja Rani Temple –etc.
Very near to Khandagiri – Jatni 100 ft Master Plan Road (foundation already laid) which connects mega Govt Institutions like I.I.T , NISER etc.
Large Apartment complexes situated near by.
Jatni Main Business Mandi, very close.
Direct Access to N.H.-5 in near future via Retang