Ananta Villa-II
Apartment - Near C.V. Raman Engineering College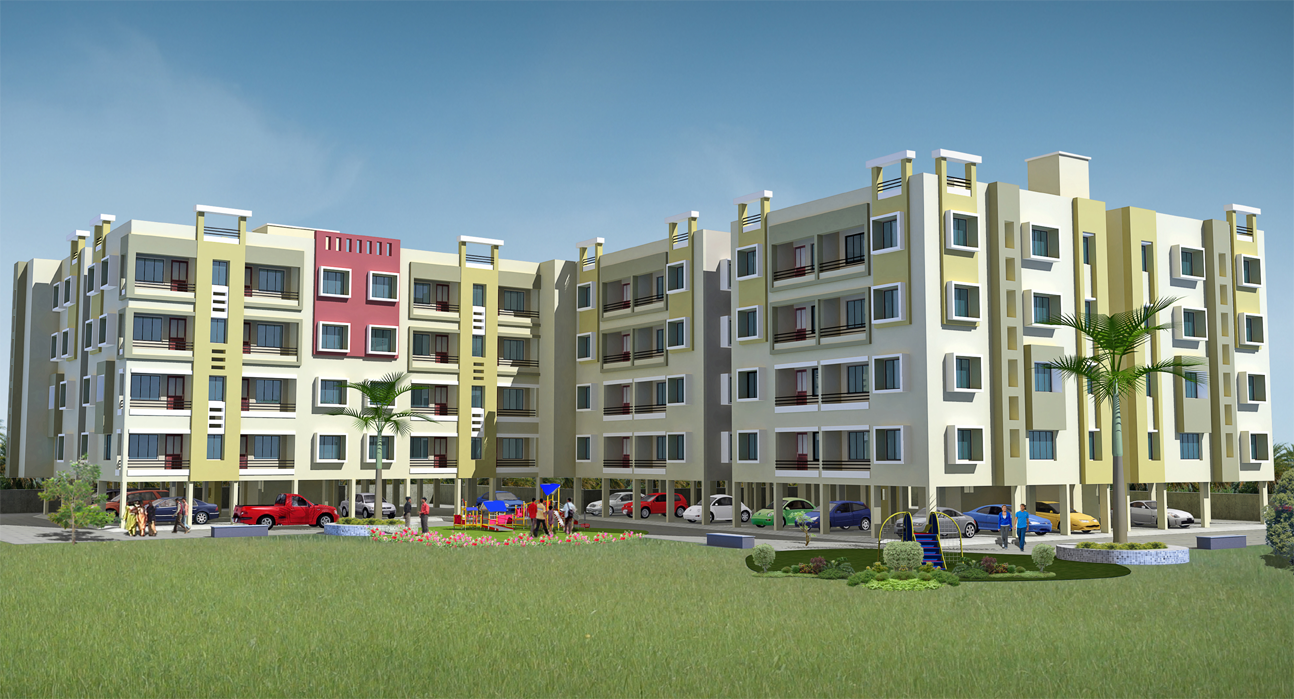 ADVANTAGES OF ANANTA VILLA-II
Home stead land has always been in "High demand and low availability" status since ages. In Orissa, especially Bhubaneswar, the demand has become very high because of:
Recent ultra-rapid industrialisation all over Odisha
The corresponding infrastructural growth
Tremendous development in no of professional education-institutions around Bhubaneswar
Rapid urbanization
Upcoming 2nd info city besides BBSR-Khurdha road( N.H.5) etc.
That is why some areas around Bhubaneswar have become very high-potential future growth areas. Your "Nilakantha Nagar" is situated in the hottest zone. Owning a plot of land here for house construction, is not only a viable Solution against possible sudden fund requirement in future, for children's higher education/marriage, own pension plan, status symbol etc but also a very sound high-return, risk free investment proposal.
You can own a "Safe-plot" in this fast growing fast evaporating Nilakantha Nagar, investing in one shot or in convenient instalment to suit your budget/investment plan.
DOWNLOAD BROCHURE
LOCATIONAL ADVANTAGES YOU GET
It is situated 3 kms away from Kolkata-Chennai Highway NH-5 between Bhubaneswar & Khurda.
Only 10 km from famous Khandagiri-Chhak.
Very near Retang Rly Station: 5 minutes' drive from Bhubaneswar future main Bustand (Patrapada) & adjacent to Ainginia, Retang Master Plan Road.
It is just at the back side of All India Institute Medical Science (AIIMS).
Short distance away from BDA Housing Projects i.e. Kaling Nagar, Kaling Vihar, Udayagiri Vihar, K-9-A, K-9-B & Central Govt Employees Welfare Housing Organisation at Begunia Barei etc.
It is surrounded by Dozen engineering & other professional institute like. Bhubaneswar Polytechnic, C.V.Raman Engineering college, GITA Engineering & Gandhi Dental College, Techno Engineering School, I.T.R, N.M Engineering, Pharmacy College etc.
It only a short distance away from the SUM Hospital, Diabetes Research Centre, Ayurvedic College etc.
Last but not the least; it is only 4kms away from 2nd Infocity.
ADDITIONAL FACILITIES YOU GET:
You will get both rural & urban facilities here.
Suitable for construction of your dream home due to high land, No water logging area and pollution free surrounding with natural sweet water at low depth.
30″ road connects to every plot.
Park, open space, Market complex, etc, will be there in your project in due course.
Because of Natural greenery all around, you will enjoy the peace of a rural atmosphere.
The project is adjacent to a Government road.
From anywhere, anytime you can reach your home by train, bus or any other communication.
Only outright facilities will be provided, to suit your investment plan.
You can get same day Registration facilities if you so require.
Company will make Sale Deed, Mutation, Conversion and any other documentation easily, without any prejudice, at reasonable expense from you.
Various educational, medical and shopping facilities will be available nearby.
TREMENDOUS FUTURE PROSPECTS
Your project is under Bhubaneswar Master Plan area.
The land price is going to increase unbelievable because of proximity of AIIMS, 2nd info city,DLF, Engineering Colleges and other govt, and private organisations situated near by & going to be established in near future.
You will get some continuous income, if you construct even a shed on your land and rent it out (through us, if you so desire).
In future it is going to be a very valuable piece of property.
SIZE OF PLOTS
PLOT SIZE SQFT
RATE
TOTAL AMOUNT
50% BOOKING AMOUNT
BALANCE AMOUNT TO BE PAID
WITHIN 90 DAYS OF BOOKING
1600
Rs. 900/-
Rs. 14,40,000/-
Rs. 7,20,000/-
Rs. 7,20,000/-
2000
Rs. 900/-
Rs. 18,00,000/-
Rs. 9,00,000/-
Rs. 9,00,000/-
2400
Rs. 900/-
Rs. 21,60,000/-
Rs. 10,80,000/-
Rs. 10,80,000/-